Sara and I enjoyed our four week stay in Tucson.
She cared for her sister, who was ill with
valley fever
, with complications including lung nodules and meningitis. When we left, she was doing much better.
We also enjoyed visits with friends in the area, including new friends, one of whom runs a local cemetery, the
Binghampton Cemetery
, to which we are contemplating moving when the time arrives.
Several times during the stay, Sara and I commuted to Scottsdale, where we enjoyed successful treatments from Ed Sheriden, our myopractitioner.
While there, I worked remotely, from this workspace.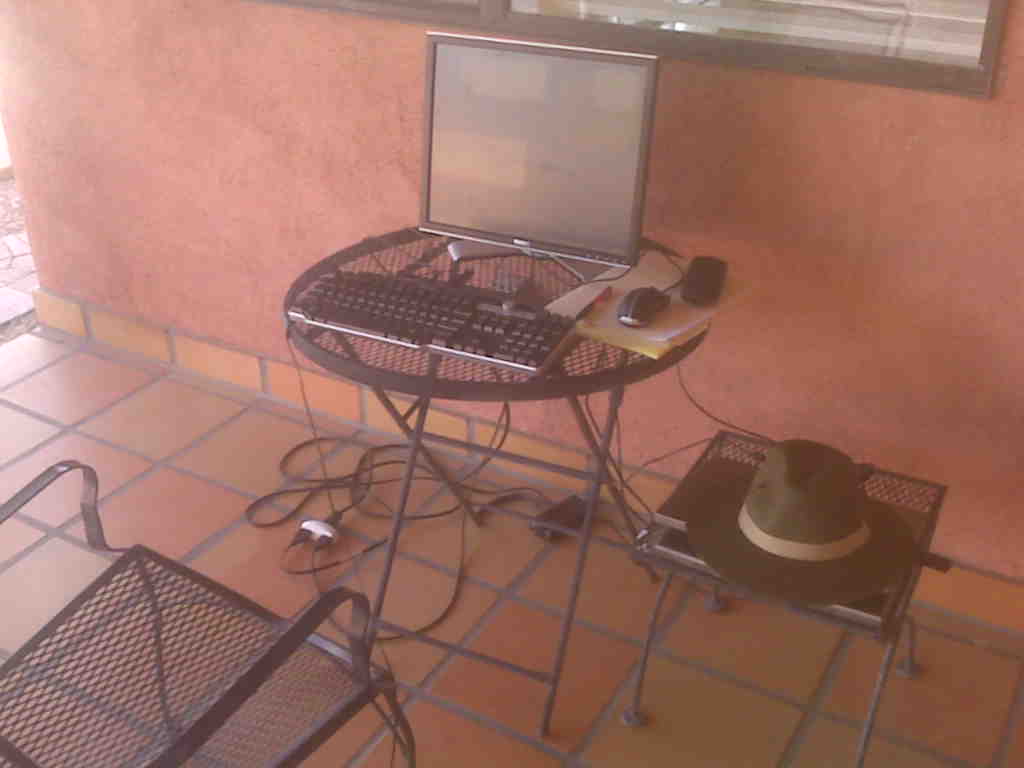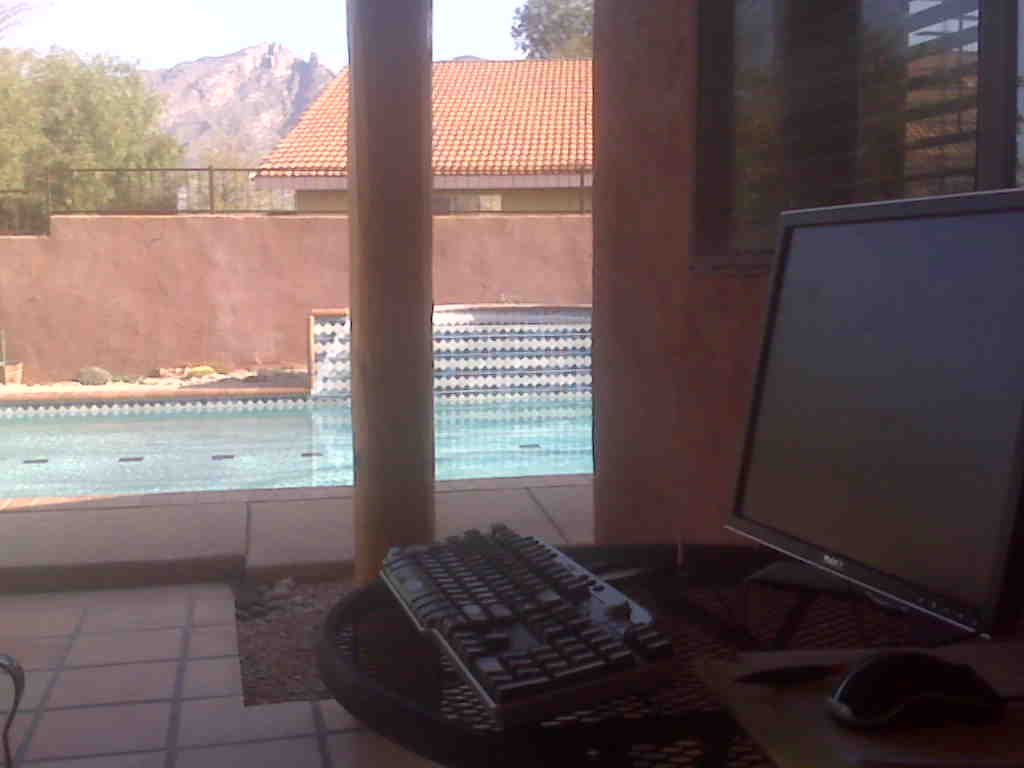 I kept up the pool, cleaning and adjusting chemicals, and we enjoyed a couple of swims, even though the water was exceedingly cold at 67 degrees.